People who suffer from broken or chipped teeth can use dental crowns as a vital treatment. They offer a durable fix that lets you eat and drink normal. But while preventing bacteria from getting inside the tooth's hole.
Types of crowns
are the greatest practical solve for functional and cosmetic reasons. They use despite the fact that no man-made material will be as robust as your original tooth. A dental crown can made in a wide variety of sizes and forms. But at its most basic level, it is a tooth-shaped cap used to cover and protect a damaged tooth. Types of crowns are make to resemble your tooth's natural look.
Dental crowns are affix to an already-existing tooth, so to maintain the bite after the crown has fit. The natural tooth structure must be reduce and sculpted. The damaged tooth and its surroundings will numb while they are reduce and shape. A dental imprint or oral scan will get when the tooth has been correct prepared. The dental crown is then created using this information. It made either with the aid of an office milling machine or by send it to a dental laboratory.
The finished permanent dental crown will fitted for proper fit before being affix to the mouth
.
Types of Crowns
Caps that glued onto fractured teeth called dental crowns. When fillings fail to protect, cover, and restore the shape of your teeth, crowns used. In the long run, they often simple need routine, good oral hygiene and no further care.
When you need a crown, you begin to consider the various options and associated expenses. This is due to the wide variety of crown types available today. Those vary based on the needs of the patient as well as the materials, costs, and procedures. The following are the primary types of crowns used in dentistry:
Porcelain fused to metal (PFM) crowns
All-ceramic crowns
Zirconia crowns
Metal crowns
Resin-based composite crowns
Porcelain Fused to Metal (PFM) Crowns
PFM crowns, sometimes referred to as porcelain fused to metal crowns. It is construct with a metal alloy inner and a porcelain exterior. This enables them to have porcelain crowns with the visual appeal of porcelain. Also those are the durability of metal crowns. PFM crowns prize for their aesthetic appeal since the out of the crown occurs of porcelain.
Porcelain has aesthetic characteristics that are comparable to those of actual teeth. It can colored to match the neighboring teeth. Both metal and porcelain are strong dental materials. That can ease with stand years of wear and tear as well as the tension of chewing. PFM crowns can so survive for many years.
PFM crowns are less expensive while yet providing the same aesthetic advantages as an all-porcelain crown
.
All Ceramic Crowns
Ceramic crown is best option for teeth restoration. Because some otuside problems can broke tooth and veneer. Front tooth take several damage. That's why veneers can be fracture or cracked. All-ceramic crowns provide prosthetics with a natural look. That are same color to the neighboring teeth.
Zirconia Crowns
Zirconia crowns are of types of crowns. Zirconium dioxide, a substance that is biocompatible, it uses to make zirconium crowns. Zirconium dioxide is a ceramic substance. That purchases in the shape of circular blocks by dental offices or dentists. Your dental professionals give the lab your digital impression images. So they can create the crown or crowns for you.
Metal Crowns
Metals such as gold, palladium, nickel, and chromium can all use to create dental crowns. The least prone to crack or chip, wearing down slowly, and need a little sum of tooth removal are metal crowns. Additionally, they can withstand pressure from biting and gnawing. The primary drawback of this type of crown is its glossy appearance. For molars that are not visible, metal crowns are a great alternative.
Resin-Based Composite Crowns
Dental crowns made of resin are often less expensive than other types of crowns. They are more prone to shatter than porcelain-fused-to-metal crowns. Although they deteriorate over time.
What Types of Crowns Are Best?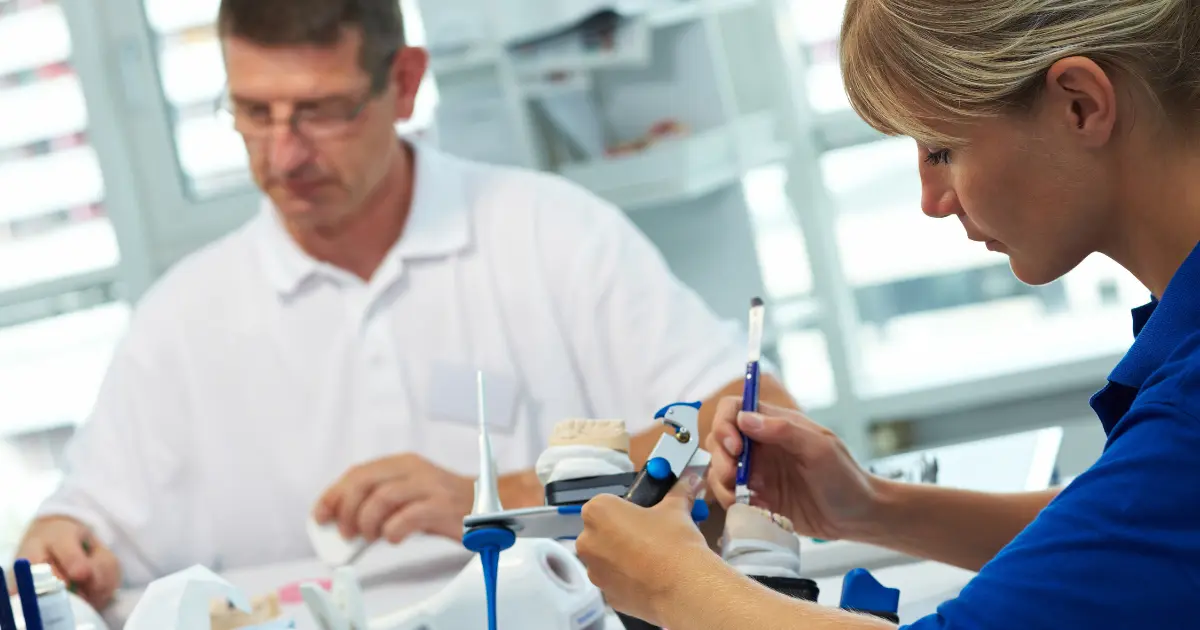 Porcelain or ceramic is the material that produces the best-looking, most realistic crowns. The teeth next to them are the same shape, color, and size as yours. The perfect method to restore front teeth. They are toxic-free since no metal use and they are biocompatible. There are a few things to think about when selecting dental crown material. Once you and your dentist have determined that a crown is the best option for you.
Since both dental bonding and porcelain veneers are less intrusive, consider them again if the aim is only aesthetic
. Types of crowns are expensive and permanent. Before moving on, make sure there isn't a more straightforward option. Types of crowns work well to hold damaged teeth together, to fortify teeth with fillings. That covers more than 50% of the tooth, and to secure dental implants and bridges. They serve to increase a tooth's lifespan.
These are the
types of crowns
.